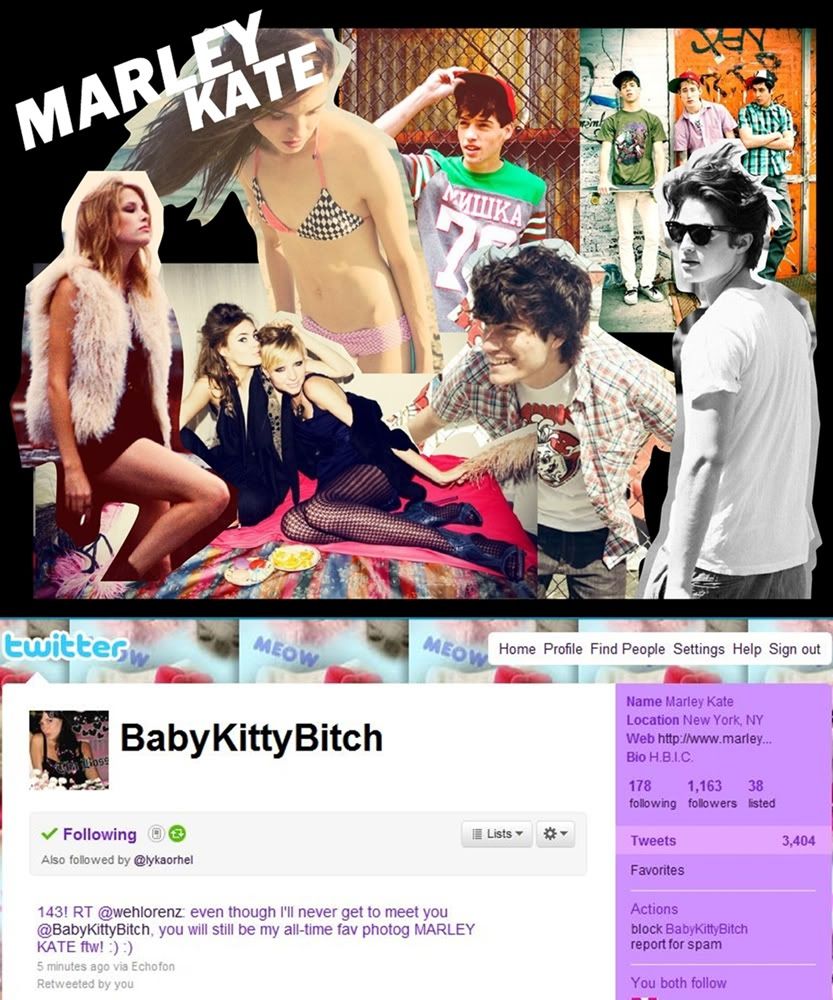 Last night
Nikki
, and I were chatting. (HAHA
see related post here.
Oh and meet
Toch
to! New college buddies!!) about how cool Twitter is because you get to tweet important people and elicit responses. And even if they do not reply, chances are they still get to read your mention. :)) So I did it and I tweeted Marley Kate who's only the best photographer on my book. (Okay, Lyka loves her too! Haha!) Blogged about her work
before
and I'm not a photographer but I sure do know how to appreciate great photos. And you could all be like "So? What's the point of this post?" but she's an inspiration so don't complain. =)))) I look up to a different set of people like Gordon Richardson, Jeremy Scott and Hedi Slimane and I'm pretty sure it's not nothing for people like them to retweet you. Today was significant after all. =))) I'M BIG FAN OF MARLEY KATE AND SHE'S MY HERO.