First bazaar I'm ever part of and it's with
STATUS
! I honestly didn't have my mind invested on my finals because I had this to prepare for, get stressed with and look forward to! But then again my stock knowledge is pretty reliable and judgment day (
course cards day
) is tomorrow sooo wish me luck! Haha! Being the newbie that I am, I think I did well and earned a decent amount from selling pre-loved items and of course the blazers. Fun way to test the waters and see if the bazaar loving type of people would be interested in them and surprisingly there were takers. Took measurements and also sold Fifth Code blazers and for that I conclude this participation was a success!!
Thank you to everybody behind
STATUS
Yard Sale, congratulations!!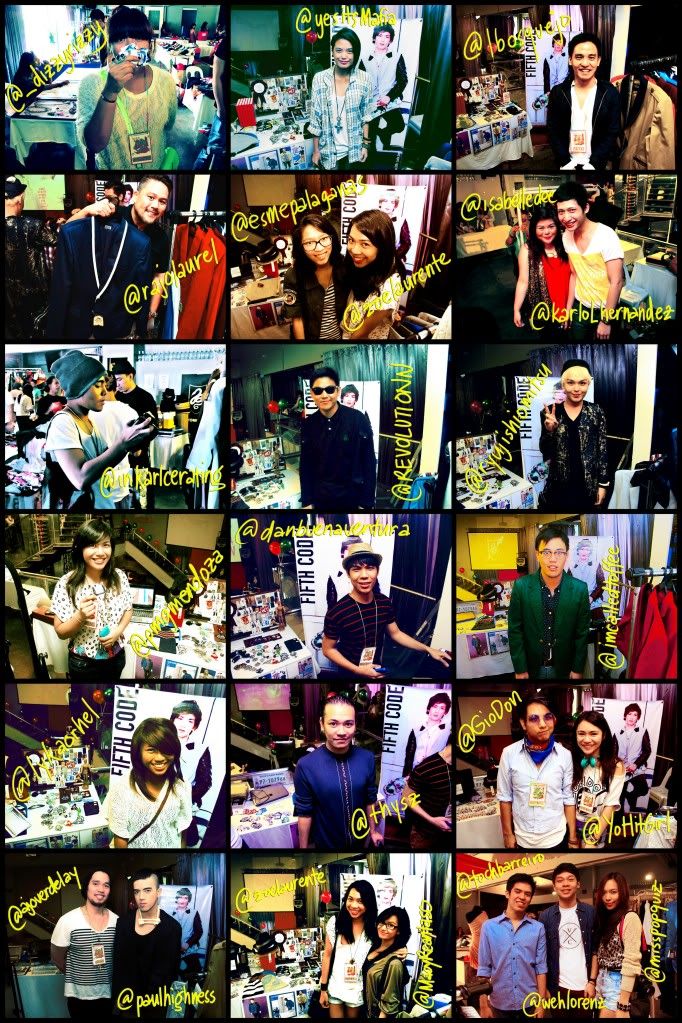 And these were the people who dropped by in my booth! [Haha I find it amusing how I immediately associate people with their twitter names in real life.] THANK YOU TO EVERY SINGLE ONE OF YOU.
Some little nifty thingmalings
Without the usual jampacked Fiamma Fresh Fridays crowd... it was so bare... it took time before I got used to it.
Early birds! Good friends Toch (thisclick.tumblr.com) and Raiza (misspopquiz.tumblr.com) (I think she's one of the prettiest bloggers around. Quote me on that.)
Classic case of if you can't get them, make them. In this case, have them made. Handpainted cheetah printed shoes care of an awesome SDA student, Rae Toledo. Thank you!!!
The ever supportive Lyka (lykaorhel.blogspot.com) helping me man my booth!! Thank you tons!!!
Also bought a cuff from OS Accessories. That's the duo behind them, AJ Omandac and Paul Jatayana.
---
SQUEEZING IN THESE FAMILY SHOTS
That's everyone in the family with the exception of my older brother who is not going home until next year. Thank you to my parents for giving me their 100% support ALL THE TIME.
---
The day before the bazaar these awesome press came out! One from an article by Boo Umaly which came out in Philippine Star's Young Star Section
and in STATUS' website.
Thank you!!! (Notice how this entry is plagued with thank you's)
---
With Finals done,
STATUS
Yard Sale in completion...I can't wait to spend some R&R in Singapore. December has been way fun!
MERRY CHRISTMAS EVERYBODY!!!!! :)